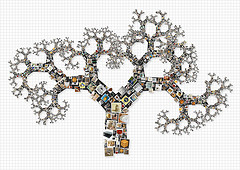 This week we introduced a cool new method to download link data via the Linktrack API. This kind of thing is useful if you want to integrate our site's tracking data with another web site or application.
The new API method is called "getLinkHistory" and it's documented on our API documentation page. There you'll find a code sample or two and everything you need to get started.
We get a lot of requests to white label our service, so this tool is designed with that in mind. The API is available to anyone with an account – just look for it under your "Account" tab.
Cheers,
Keeton