Referral tracking is something Linktrack does really well, but we get a lot of questions about it. In this post, I'm going to try and answer the top 3 most frequently asked questions for referral tracking.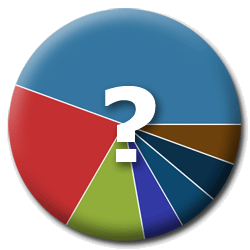 1. What is the referrer field?
Any time you visit a web site (any web site) your browser passes a little bit of information about your request to the web site you're visiting. This information includes things like your IP address, the browser you're using, and your referrer information.
The referrer field contains information about the web site you just came from if it's available. At Linktrack, we gobble up this data so you can view it and get an idea of where your traffic is coming from.
2. Why is the field blank sometimes?
When you visit a web site, you don't have to include referrer information in your request, and a lot of times you don't have any information to include even if you wanted to!
The most common reasons for a blank referrer field include:
the address was typed in manually,
the visitor clicked a link from their email program (like Microsoft Outlook),
or the visitor is coming from a secured web page.
3. Why should I care about the referrer field?
If you're using Linktrack, you probably want to know everything there is to know about the people clicking your tracking links. One of the most valuable bits of information is where they came from!
If you know that, then you can see which sources are sending you the most traffic and where you're having the most success. You can use this information to narrow down your best referral sources, improve the efficiency of your marketing, etc.